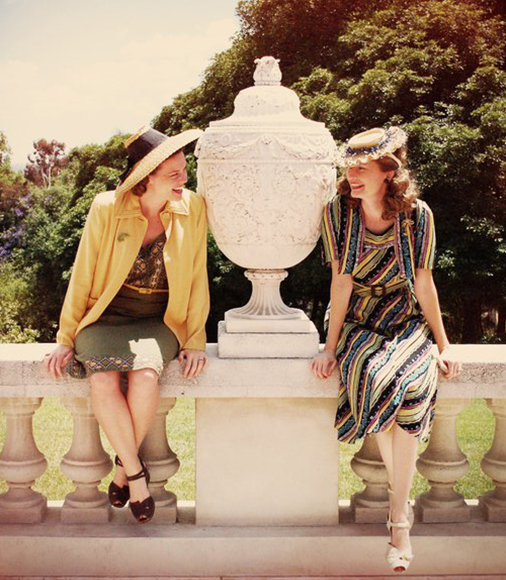 The Wearing History Podcast is becoming the Bon Voyage Sewing podcast! Join Lauren and her new cohost & producer Beth to explore the world of vintage and historical sewing.
Beth's Bio
Beth has worked in several fields related to fashion and costumes. She started professionally in the fashion industry as a patternmaker/fit technician for major brands such as Lucky Brand Jeans and Quiksilver, where she honed her technical skills for professional garment production. From there she moved into archival work at Western Costume Company, as the Collection Manager for their private archive of iconic Hollywood costumes. At Western Costume she led a multi-year project to research and digitally database the archive's contents, as well as improve the physical storage conditions of the objects. Beth is a graduate of the Fashion Institute of Design and Merchandizing and assists at the FIDM museum. In addition, she is also an award-winning swing dancer, and along with her partner/husband has traveled nationally and internationally to teach vintage dancing. Most recently, Beth has lectured at Costume College, an annual costuming convention in Los Angeles.
Links Mentioned
Email questions to podcast@bonvoyagesewing.com
---
Special thanks to Jonathan Stout and His Campus Five for providing our theme music. For more information please visit www.campusfive.com or www.campusfive.bandcamp.com to download more of their music.