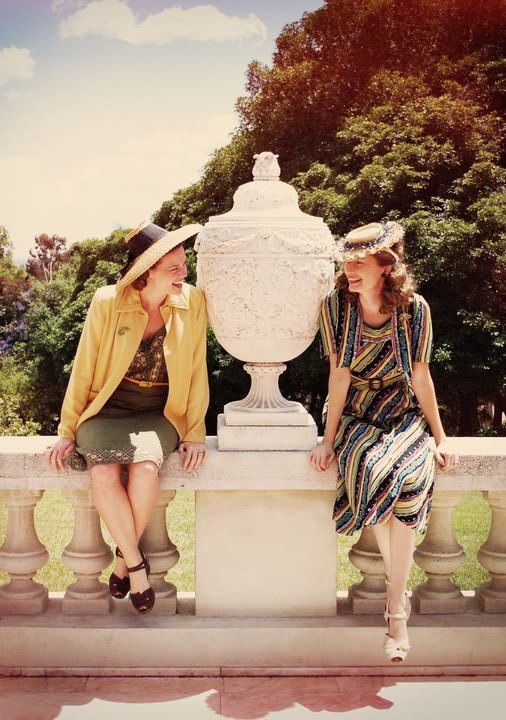 Beth and Lauren are long time friends who are both experienced professionals in the fashion design and costume worlds, and have extensive knowledge of vintage clothing and technical aspects of clothing creation. Recently they realized their skills and knowledge compliment each other and have decided to join forces to bring more vintage sewing goodness into the world. We hope you enjoy joining in our journey through Bon Voyage Sewing!
Lauren
Lauren is best known for her work through her company Wearing History, which originally began as a personal blog for her to document her own costuming and sewing journey. In 2009, she launched Wearing History patterns, which is an independent pattern company that specializes in vintage and historical styles, and it was one of the first vintage pattern companies to embrace e-patterns so customers can print sewing patterns at home. In 2014, Wearing History expanded to produce a line of ready-to-wear vintage inspired clothing that was ethically made in the USA, and the project was fully funded through Kickstarter. Wearing History has been mentioned online and in print magazines like Vogue Pattern Magazine, The Chap, and Sew Magazine. Prior to her full-time work as President of Wearing History, Lauren worked in the costume departments of the La Jolla Playhouse and the San Diego Opera, and she obtained a degree in Fashion Design from the Fashion Institute of Design and Merchandizing. Lauren has also lectured and taught workshops at Costume College, an annual costuming convention in Los Angeles.
---
Beth Grover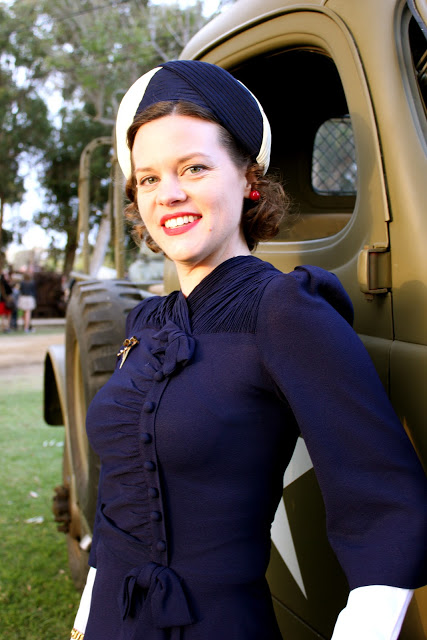 Beth has worked in several fields related to fashion and costumes. She started professionally in the fashion industry as a patternmaker/fit technician for major brands such as Lucky Brand Jeans and Quiksilver, where she honed her technical skills for professional garment production. From there she moved into archival work at Western Costume Company, as the Collection Manager for their private archive of iconic Hollywood costumes. At Western Costume she led a multi-year project to research and digitally database the archive's contents, as well as improve the physical storage conditions of the objects. Beth is a graduate of the Fashion Institute of Design and Merchandizing and assists at the FIDM museum. In addition, she is also an award-winning swing dancer, and along with her partner/husband has traveled nationally and internationally to teach vintage dancing. Most recently, Beth has lectured at Costume College, an annual costuming convention in Los Angeles.